Visitas
Contadores
Rebuild of Evangelion 3.0 Q YOU CAN (NOT) REDO
Sáb Jun 02, 2012 12:54 pm por elreylucifer
Uf, trailer oficial de la película numero 3 de Rebuild of Evangelion "You Can (NOT) Redo" la penúltima película de la saga. De lo que es una reconstrucción completa de la serie original, con nuevas animaciones con sorprendentes combinaciones del 2D con el CGI. Ya he visto la dos primeras y me ha …
[
Lectura completa
]
Comentarios: 6
Claymore, 2ª temporada
Lun Ene 11, 2010 5:15 pm por elreylucifer
Han pasado dos años desde que las guerreras medio yoma de Norihiro Yagi saltaron del plano en blanco y negro de las páginas de manga al anime de la pequeña pantalla cosechando gran éxito entre sus fans. Ahora, el autor de la aclamada serie está considerando la producción de una segunda temporada.
…
[
Lectura completa
]
Comentarios: 38
Game of Thrones temporada 3
Lun Nov 19, 2012 5:55 pm por elreylucifer
The great war is between death and life, ice and fire. If we lose, the night will never end
Al igual que el año pasado cuando tuvimos el primer teaser trailer para la segunda temporada escuchamos la voz de Stannis sobre lo que vendría ahora tenemos una voz femenina alertándonos…
Si bien no es mucho realmente, …
[
Lectura completa
]
Comentarios: 4
Trailers de la sexta película de Naruto Shippuden (Naruto: Road to Ninja")
Sáb Abr 07, 2012 3:17 pm por elreylucifer
Con el objetivo de celebrar el décimo aniversario del anime de Naruto, se estrenará la sexta película del ninja adolescente hiperactivo, cuya historia y personajes han sido creados por el mismo Masashi Kishimoto. El título del largometraje será Road to Ninja y su estreno en las salas japonesas está …
[
Lectura completa
]
Comentarios: 12
Lanzarán episodio especial de Dragon Ball Z, One Piece y Toriko juntos
Miér Feb 06, 2013 8:23 pm por elreylucifer
La famosa Shonen Jump ha revelado que una extraña mezcla de puro shonen viene en camino a la televisión japonesa; ya que tanto las franquicias Toriko, One Piece y Dragon Ball Z compartirán pantalla un episodio especial (con una hora de duración), que con solo ver sus ingredientes, no solo promete acción… si no lo que le sigue.
Bajo el nombre …
[
Lectura completa
]
Comentarios: 1
ADVERTENCIA: MATERIAL BIZARRO
Seis conocidas seiyuus han grabando este disco, en el que versionan clásicos del punk rock como Blitzkrieg Bop de THERAMONES, God Save the Queen de Sex Pistols o Basket Case de Green Day. Obviamente, las "pobres" no pueden presumir de tener grandes voces, más allá de lo que su propia profesión requiere, aclarado esto, preparence para una bizarreada mundial.
Tracklist:
01. Sex and Violence (The Exploited) - Haruko Momoi
02. Basket Case (Green Day) - Haruna Ikezawa
03. White Riot (The Clash) - Kaori Shimizu
04. Pretty Fly For A White Guy (The Offspring) - Mai Kadowaki
05. Anarchy In The UK (SEX PISTOLS) - Rie Tanaka
06. London's Burning (The Clash) - Yuko Goto
07. Call Me - Halko Momoi (Blondie)
08. God Save The Queen (The Clash) - Haruna Ikezawa
09. Blitzkrieg Bop (Ramones) - Kaori Shimizu
10. Search and Destroy (Iggy & The Stooges) - Mai Kadowaki
11. Ruby Soho ( Rancid) - Rie Tanaka
12. Smells Like Teen Spirit (Nirvana) - Yuko Goto
Size: 101.5MB
Mp3: 320k
Uploader: psylence - theadolphos
Pass: psylence
Download:
[Tienes que estar registrado y conectado para ver este vínculo]
Gracias a night

_________________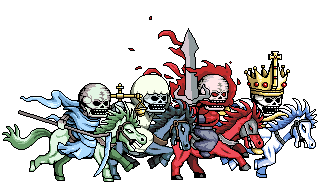 Admin





Cantidad de envíos

: 2209


Fecha de inscripción

: 08/05/2009


Edad

: 31



Suena espantoso, pero deps si puedo lo bajo



Cantidad de envíos

: 90


Fecha de inscripción

: 23/05/2009


Edad

: 24



---
Permisos de este foro:
No puedes
responder a temas en este foro.